CCTV Installers: In the past decade or so, the United Kingdom has witnessed a widespread adoption of security cameras and CCTV systems. This surge in popularity can be attributed to advancements in technology and the decreasing costs associated with these systems. However, it is important to note that not all CCTV systems provide the same level of security benefits, particularly when the equipment is improperly positioned. To ensure optimal performance and avoid any potential design or installation problems, it is highly recommended to enlist the services of professional CCTV installers. By relying on the expertise of these professionals, individuals can maximize the effectiveness of their security camera systems and enjoy the peace of mind that comes with knowing their surveillance needs are in capable hands.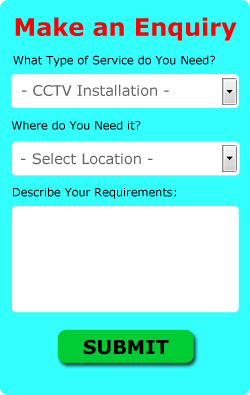 TYPES OF CCTV SYSTEMS
Analogue CCTV - A conventional CCTV configuration typically involves multiple cameras connected to a stationary recording device. These systems can capture both still images and continuous video, storing them on a local DVR (digital video recorder). Moreover, the DVR can be linked to the internet, allowing for remote monitoring via a computer or smartphone. When necessary, recorded video footage can be transferred to a CD/DVD or USB drive for police examination. Designed to function as an independent CCTV system, these setups operate effectively without relying on an online connection.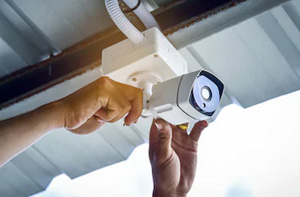 Internet Protocol Systems - The connectivity options for these cameras include linking them to a local intranet, a wide area network, or even the internet, facilitating recording and monitoring capabilities. Each camera possesses its unique IP address and connects to a computer system or DVR through a gateway. With IP systems, it is possible to receive video, alarm notifications, and images directly on your smartphone, which adds an additional layer of security by preventing a burglar from tampering with evidence stored on a local DVR. It is crucial to highlight the importance of strong security measures, such as robust passwords, on IP cameras and equipment to prevent unauthorized access to your CCTV recordings.
Cloud Based Systems - Cameras utilise an encrypted server and an internet connection to securely store images and video footage in what is commonly referred to as the "cloud." Whether it's an IP camera connected through a router or an analogue DVR system, as long as your CCTV system can access the internet, it can leverage cloud-based storage. The cost of cloud recording typically involves a yearly or monthly fee, which depends on the storage space needed on servers and whether remote monitoring is required.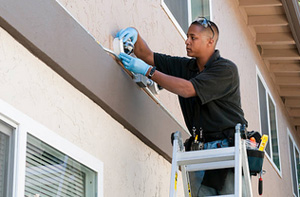 LIGHTING FOR CAMERAS
In order to facilitate usage in low-light conditions, modern CCTV cameras often incorporate built-in infrared illumination. During nighttime operation, these infrared CCTV cameras capture black and white images at a slightly lower resolution compared to their daytime footage. If you find that the resolution during nighttime is inadequate for your requirements, you have the option to install specialized security lamps that produce a more natural light source for your cameras. These lamps offer optimal solutions for recording colors in artificial light conditions and can be configured to activate only when motion is detected by your camera.
However, it is important to exercise caution when using traditional security lighting alongside CCTV cameras to avoid causing inconvenience to neighbors or directing lights directly onto roads. Ensuring proper placement and adjustment of the lighting is necessary to strike a balance between effective surveillance and minimising potential disturbances.
CCTV AND THE LAW
Under the Data Protection Act, domestic CCTV cameras that capture footage beyond the boundaries of your property, such as onto the road or into a neighbouring garden, are subject to regulations. It is important to note that the Data Protection Act does not render the use of such CCTV systems illegal. However, it does stipulate that any recorded footage must be protected to prevent potential misuse by individuals who appear in the recordings. Safeguarding measures should be in place to ensure compliance with the Act and protect the privacy and rights of those captured in the footage.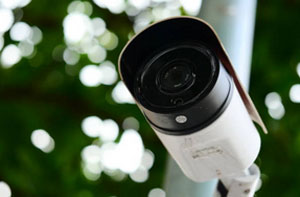 For regulations regarding the monitoring of public areas, including guidelines on signage to inform the general public about the use of CCTV systems, the Information Commissioner's Office (ICO) can offer valuable guidance. To ensure compliance with legal requirements concerning the placement of cameras and recording in public spaces, it is advisable to engage the services of a certified CCTV installation specialist in the UK. A professional installer will ensure that all necessary legal obligations are met, which may not be fully adhered to in a DIY installation. By relying on an expert, you can have peace of mind knowing that your CCTV system is set up in accordance with legal standards and best practices.
If your property is located in a national park, a place of scientific interest, a conservation area, or if you intend to mount your CCTV system onto a listed building, it is important to consider the potential requirement of planning permission. However, you may be able to avoid seeking planning permission if your camera and lighting system is mounted at a minimum height of 2.5 metres above ground level and does not protrude more than one metre from the wall of your property. Adhering to these guidelines can help ensure compliance with regulations while minimizing the need for planning permission. It is recommended to consult with local authorities or seek professional advice to confirm the specific requirements in your area.

CHOOSING THE RIGHT CCTV SYSTEM
Financial budgets should not have to be a determining factor when selecting a suitable CCTV security system for your home or business in the UK, as there are options available to cater to all budgets. Whether you require a basic internal camera to monitor entrances and exits or a comprehensive multi-point IP camera system with motion detection, alarm-linked devices, and high-definition recording, there is a wide range of choices to meet your specific needs. It is advisable to consult a certified CCTV installation company in the UK, as they will assess your individual requirements and suggest a system that is tailored to your circumstances.
A reputable installer in the UK will prioritize ensuring that costs remain within your budget constraints without resorting to shortcuts. Regardless of the amount you spend, you should expect the utmost level of service for any CCTV installation. It is advisable to obtain price quotes from at least three different security companies and ensure that you have a clear understanding of the equipment and services they are offering.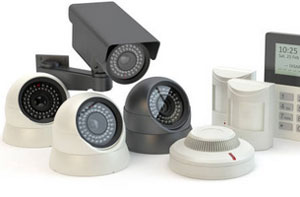 Some locations may necessitate inconspicuous surveillance cameras, while others might demand a more conspicuous presence to discourage potential burglars effectively. Interviews with former burglars have revealed that a professionally installed CCTV security system ranks as the most significant deterrent against potential intruders, according to law enforcement.
Perhaps you've acquired a ready-made CCTV security system and are seeking professional assistance for its installation. It's important to note that you don't have to purchase your CCTV system directly from a local UK professional security company to avail their installation services. Regardless of the brand or size of your CCTV system, these experts possess the requisite expertise and know-how to efficiently and promptly complete the installation and connectivity process for you.
ACCREDITATION, TRAINING, STANDARDS AND PROFESSIONAL MEMBERSHIPS
The camera equipment installed in your UK residence must adhere to the British Standards for CCTV, specifically BS EN 62676. These standards outlined in BS EN 62676 define the performance criteria for the equipment and provide guidance on the optimal placement and installation of CCTV cameras to achieve the best results. If you have non-standard CCTV equipment in place that fails to meet the benchmarks set by the company or your personal requirements, you may encounter challenges when attempting to address and rectify the situation.
To ensure that you are engaging the services of a trustworthy CCTV specialist, it is advisable to keep an eye out for their membership or affiliation with a well-established trade organisation in the field. In the United Kingdom, the primary trade organisations within the security industry include: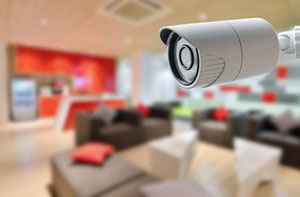 The Security Institute (SI) - The Security Institute boasts the largest membership among professional security firms and contractors in the UK. With over three thousand registered members spanning every facet of the security sector, this organization is dedicated to fostering professional competence, promoting optimal working practices, and upholding the highest security standards across its membership base.
The British Security Industry Association - Within Great Britain's security and CCTV industry, the BSIA is one of the highest regarded trade bodies. BSIA members are accredited security contractors and companies who comply with all of the British Standards and ISO 9000 regulations, and observe the industry's Code of Practice.
The National Security Inspectorate (NSI) - Functioning as an autonomous trade association in the UK, the National Security Inspectorate (NSI) actively champions the security and fire safety sector by endorsing top-tier security companies and CCTV installation providers across the nation. The NSI's vetting process is rigorous, encompassing a comprehensive evaluation of a company's aptitude in the installation, maintenance, and design of diverse security and fire safety equipment. Furthermore, businesses must demonstrate their commitment to effectively training and vetting staff, possessing appropriate equipment and vehicles tailored to their specific expertise, and maintaining suitable business premises that exemplify the security industry's highest standards. Members of the NSI are acknowledged across the United Kingdom and the EU by the three emergency services, and by insurance providers, as holding the highest quality of standards within the security and fire industry.
Secure By Design - This government initiative is driven by police forces throughout the country to reduce crime. In order to improve the security of industrial and domestic properties all across the country, Secure by Design work alongside installers, designers and builders.

Models and Makes of Surveillance and CCTV Camera
Okay, so you have made up your mind to go ahead with installing CCTV in your UK home, and the next job is deciding which camera system is best for your house. You'll soon find that there's plenty of choice out there. Some of the most highly rated surveillance cameras in 2022 include: Arlo Pro 3 Floodlight Cam, Netatmo Smart Indoor Camera, Ezviz C3W Wi-Fi Security Camera, EufyCam2, Blink (Indoor Cam, Outdoor Cam), D-Link Outdoor Wi-Fi Camera, Logitech Circle View, Ring (Spotlight Cam, Stick Up Cam, Floodlight Cam, Indoor Cam) and Google Nest Cam IQ Outdoor.
CCTV and Data Protection
Your a CCTV system will be covered by the current UK data protection laws if you choose to fit CCTV in your home in the UK and it captures images beyond your property's boundary, such as a public street, an alleyway or a neighbour's garden.
This does not mean that you are actually committing an offence by doing this, but according to the law you're a "data controller", and consequently you must observe the Data Protection Act and satisfy its legal requirements.
You must demonstrate that you are recording such footage in a way that entirely conforms to the data protection laws, and at the same time respects the rights of any person whose movements you're filming.
Basically:
You must not collect more footage than is necessary to achieve your purpose.
You should let passers-by and neighbours know that you have a CCTV system in place by using clear signage.
You should delete pictures of individual people if they request you to do this.
You should comply with SARs (subject access requests) when within a month of being received.
You should use the system only for your declared purpose, and not allow others to misuse it.
You should erase the footage routinely, and only keep necessary.
You should be able to fully explain your rationale for collecting these pictures if asked.
You should have a clear reason for capturing these images.
You should be able to guarantee the security of captured images and keep them away from prying eyes.
Fake/Dummy CCTV Cameras UK
If you can't afford real CCTV cameras or would rather not go to the extent of having a full-blown security system installed, there is always the option of fitting up some dummy CCTV cameras instead. Whether you're a householder or a business owner in the UK you could benefit from having dummy CCTV cameras installed, and needless to say these are significantly cheaper than the real thing. The dummy CCTV cameras which are available to buy today are very realistic, and they are hard to tell from the genuine article for all but the most inexperienced eye.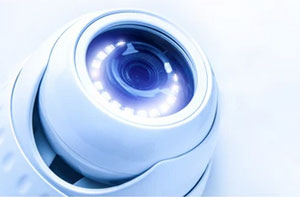 It is frequently declared that dummy CCTV cameras are only likely to discourage the opportunistic intruder and that professional criminals will never be fooled by a phony camera. Nevertheless, a premises with no cameras at all will be a lot more attractive to a potential burglar, than one that has some degree of security be it genuine or fake. And, when considering the fact that a fair percentage of crimes committed in the UK are indeed opportunistic, the benefits are plain to see.
In UK (or anyplace else in the UK for that matter), the vast majority of criminals prefer easy pickings, and there's a high probability that they will search for an easier target if you can put doubts in their mind about trying to enter your home or business premises.
Available in all shapes and sizes, for both inside and outside use, dummy CCTV cameras can be purchased for for anything from about £6 up to £40 or more for sophisticated models.
Does CCTV Reduce Crime?
"Do CCTV cameras help to stop crime?" Is a question that is frequently asked in relation to home and business security. The answer appears to be - undoubtedly, yes. To find out whether this is the case or not various studies have been carried out in Britain, and they've come up with some intriguing results.
According to research by a leading insurance company who actually talked to former thieves, the 2 situations that are most likely to forestall a burglary are the presence of barking dogs and CCTV cameras. When contemplating a break-in or crime, the key worry for the perpetrator seems to be not attracting attention to themselves.
Further studies reported by the College of Policing suggest that crime can definitely be lessened by the presence of CCTV surveillance cameras in both private and public settings. Based on 41 individual studies, something like 16% of criminal offences were prevented by CCTV cameras on average. The reductions were even greater with regards to vehicle crimes, where a remarkable 23% reduction was recorded. This effect appears to be even more evident when the cameras are actually monitored.
The main issues that mostly put crooks off are:
The fact that more precautions are being taken by possible victims or crime.
The actual likelihood of being caught.
Their awareness of the probability of being caught.
The encouraged public use of an area.
Will CCTV Lower My Insurance Costs?
This is obviously a fact most homeowners in the UK wish to know, and to be honest "No" is the response in most cases. Certain insurance firms will offer a modest discount if you install CCTV, but generally only in conjunction with a burglar alarm. Even with a burglar alarm, a lot of insurance providers will not give you a reduction unless it is professionally installed and monitored.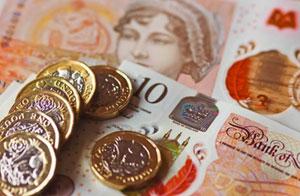 The amount of insurance you actually pay is mostly influenced by your postcode, what level of contents insurance you require and the house value. In fact, the rate of crime in your area is the predominant factor with regards to insurance.
You could try looking at it from the insurers point of view, and the fact is that the majority of properties in the UK still don't have CCTV, and the insurance company may question the reason why you're putting one in. This might even be seen as an increased risk by insurers, because perhaps there's been a crime surge in your part of UK, and that is why you're investing in CCTV.
When all is said and done, the real reasons for installing CCTV should be that it increases your sense of security, it provides evidence in case of a break-in and it discourages intruders.
Popular CCTV Brands
Sannce
Idis
Logitech
Hanwha Techwin
Yale
Dahua
Swann
Hikvision
Honeywell
Axis

Which CCTV is Good for Outdoor Use?
When it comes to outdoor use, there are several factors to consider when choosing a CCTV camera. Here are a few options that are commonly recommended for outdoor surveillance:
Weatherproof Cameras: Look for cameras specifically designed to withstand various weather conditions, such as rain, snow, and extreme temperatures. These cameras often have an IP (Ingress Protection) rating, with a higher number indicating better protection against environmental elements.
Infrared (IR) Cameras: These cameras are equipped with infrared LEDs that allow for clear visibility in low-light or nighttime conditions. They provide excellent image quality, enabling effective surveillance even in the dark.
Varifocal Cameras: These cameras have adjustable focal lengths, allowing users to manually adjust the zoom and focus as per their surveillance needs. They are suitable for outdoor areas where the field of view may need to be adjusted or changed over time.
PTZ (Pan-Tilt-Zoom) Cameras: PTZ cameras offer the flexibility to pan, tilt, and zoom remotely. They are ideal for outdoor use, as they can cover large areas and provide close-up views when needed.
Wide Dynamic Range (WDR) Cameras: These cameras are designed to handle challenging lighting conditions, such as areas with high contrast between bright and dark areas. They balance exposure levels to deliver clear images in such situations, making them suitable for outdoor environments.
License Plate Recognition (LPR) Cameras: If the primary purpose of your outdoor surveillance is to capture license plates, LPR cameras are specifically designed for this task. They are equipped with specialized lenses and software to enhance plate recognition accuracy.
Remember to also consider factors such as resolution, connectivity options, storage capacity, and compatibility with existing security systems when choosing a CCTV camera for outdoor use. Consulting with a professional or specialist in the field can help you make an informed decision based on your specific requirements.
CCTV Installation Tasks UK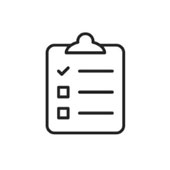 There are a number of different tasks that can be carried out by your local UK CCTV installer including outbuilding CCTV installation, remote access CCTV system installation in the UK, external security lighting, bespoke CCTV systems, thermal sensor CCTV system installations UK, vandal-proof CCTV systems, domestic CCTV installation, CCTV site surveys UK, home security packages, home CCTV installation UK, gate & door intercom systems, the best CCTV installation services, CCTV installation, wireless surveillance systems, HD CCTV system installation, CCTV camera installation UK, box cameras UK, dome cameras, industrial CCTV installations UK, tamper-proof CCTV system installation, wireless CCTV installation UK, access control system installation in the UK, and more.
UK Cheap CCTV Installation
UK CCTV Fitters
UK Wireless CCTV Systems
UK CCTV Systems
UK Door Entry Systems
UK CCTV Installation
UK CCTV Installers
UK CCTV Cameras
UK CCTV Installation Services
UK CCTV Installation Quotations
UK Burglar Alarm Installation
UK Domestic CCTV Installation
UK Home CCTV Installation
UK Landlord CCTV Installation
Other Trades in the UK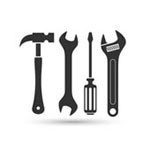 When you're getting CCTV installed in your home in the UK you might also require the services of various other tradesmen for instance a window fitter in the UK, a CCTV installer in the UK, a security alarm installer in the UK, a carpenter & joiner in the UK, gate installation in the UK, an electrician in the UK, a handyman service in the UK, door installation in the UK, emergency door entry in the UK, fire alarm installation in the UK, sound & visual installation in the UK, a builder in the UK, burglar repairs in the UK, digital home network services in the UK, door opening in the UK, satellite installation in the UK, aerial installation in the UK, and more UK tradesmen.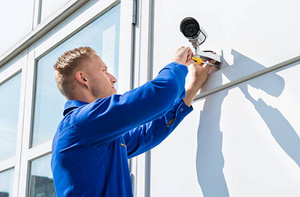 CCTV Installation UK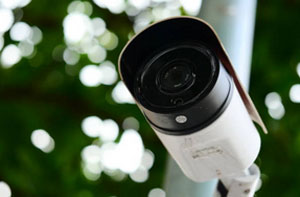 CCTV Installation Near Me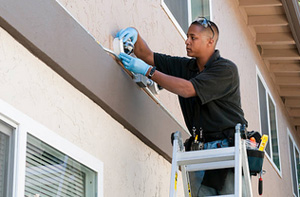 CCTV Installers UK
More UK CCTV installers: Radcliffe On Trent, Keyworth, Lutterworth, Wendover, Holmes Chapel, Sandridge, Measham, Great Missenden, Waddington, Colney Heath, Stockton Heath, Kesgrave, Caister On Sea.
Domestic CCTV Installation - CCTV Fitters - Door Entry Systems - Home CCTV Systems - CCTV Installation Services - CCTV Systems - CCTV Maintenance - CCTV Cameras - CCTV Installers Near Me